meet the team
Your key to safe driving
Meet the Team
At DVDS you can meet the driving instructors, take a look at their cars and also read a little about them before your first lesson. All the driving instructors are fully qualified Approved Driving Instructors. The driving instructors are all DBS checked and we're also regularly retested (better known as a standards check) to be sure we are teaching you the most up-to-date style of coaching. Take a look at our most recent passes and also our Google Reviews.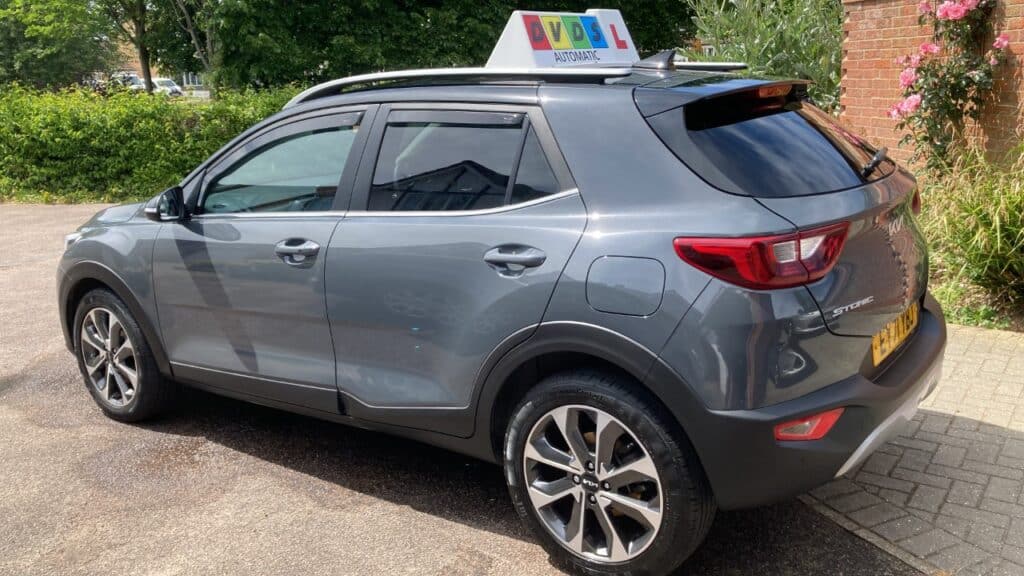 Kieran
Kia Stonic – mild hybrid (automatic)
"Since qualifying as a driving instructor in 1992, I have enjoyed both teaching learners and training people to qualify as driving instructors. For the last 26 years I have been a part of the DVDS team and in 2012 I took over the company. I'm now more office-based but I still continue to enjoy teaching people to drive."
John
Ford Fiesta – (manual)
"When I was made redundant from my previous job, I contacted DVDS and considered becoming a Driving Instructor. From that day in 2005 I have trained, qualified and worked with DVDS! As an instructor I cover a large area including Ipswich and Colchester and everything in between. I really enjoy helping people become good, safe and happy drivers."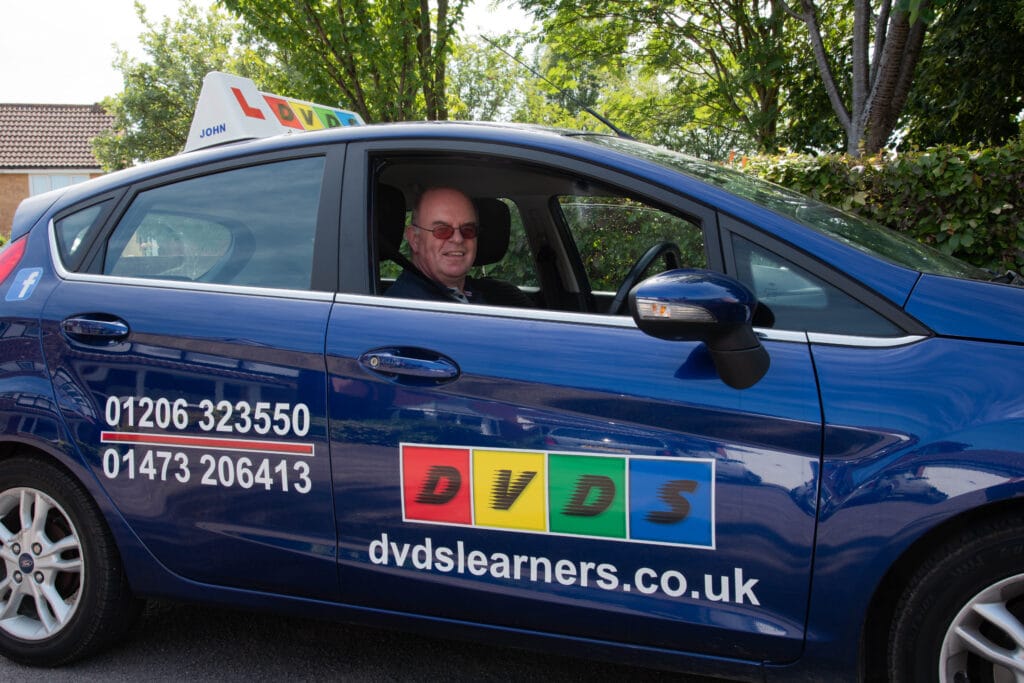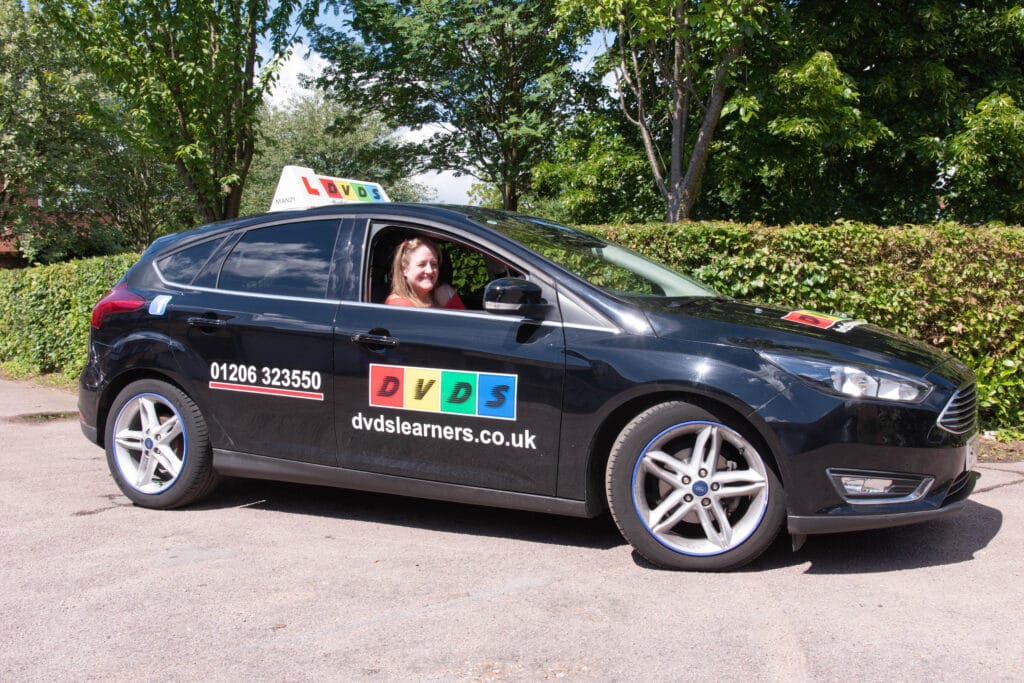 Mandy
Ford Focus – (manual)
I qualified as a driving instructor in early 1990's. I joined DVDS in 2015 after taking a break from teaching for a while. I love my job and always try to make my lessons enjoyable and relaxed. Ever since I passed my driving test I have loved driving and I like to help all my pupils enjoy driving too. I have been told I am very patient and laid back. When I qualified as an instructor the examiner said he had really enjoyed my teaching style and any pupil I teach will be lucky to have an instructor like me!
Rick
Nissan Leaf – All Electric (automatic)
I've been a driving instructor with Dedham Vale Driving School since Jan 2016, I came from the bus and coach industry with 30 years of professional driving experience and I've been a PCV trainer too. When I became a driving instructor I took full advantage of the experiences that I've gained from training coach drivers and now I'm passing my vast knowledge onto novice drivers. I will always enjoy seeing a pupil take their 1st lesson with me to the day they pass their test. You cannot beat that feeling.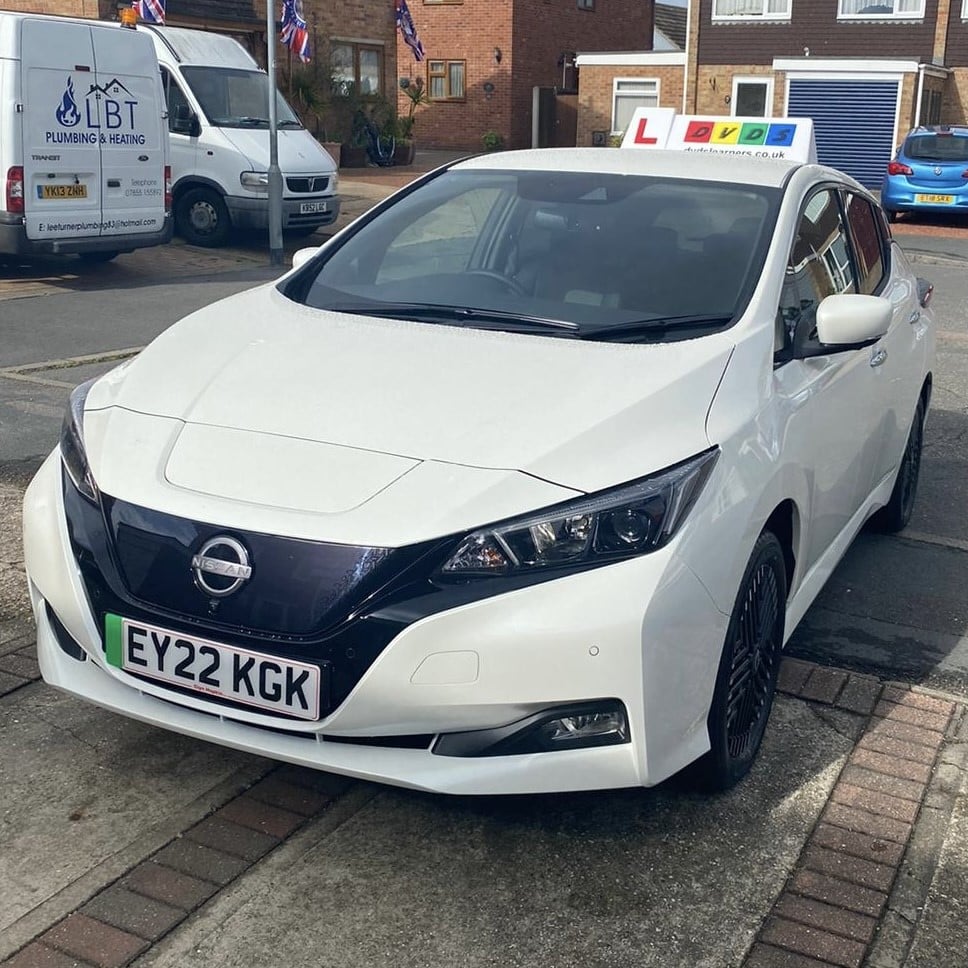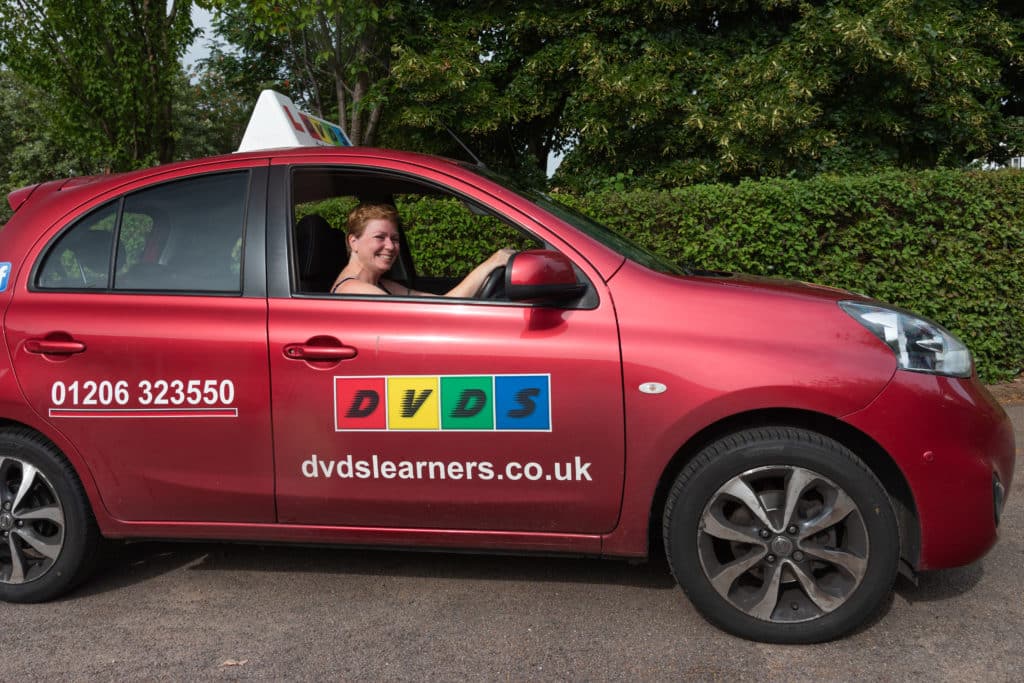 Dawn
Nissan Micra – (manual)
I qualified as a driving instructor in 2001 and joined DVDS. I am versatile with my teaching methods and am able to help even the most nervous of pupils, and I am able to put someone at ease very quickly. I struggled to learn to drive 25 plus years ago, which I feel now gives me the patience and understanding for those that feel they are not natural drivers. I now enjoy driving and enjoy passing this enjoyment onto those I teach.
Karl
Hyundai I30 – (manual)
"Since qualifying in 2003, I have worked for DVDS and helped many learners to become safe and competent drivers. The best part is seeing their reaction when they receive their test pass certificate and knowing I have helped them to acquire the skills and knowledge to achieve this result. With years of experience as a driving instructor and 25+ years' experience as a driver, together with patience and understanding, I can create the best learning experience."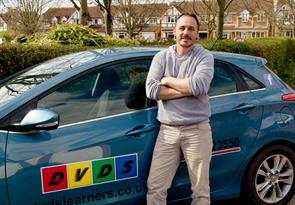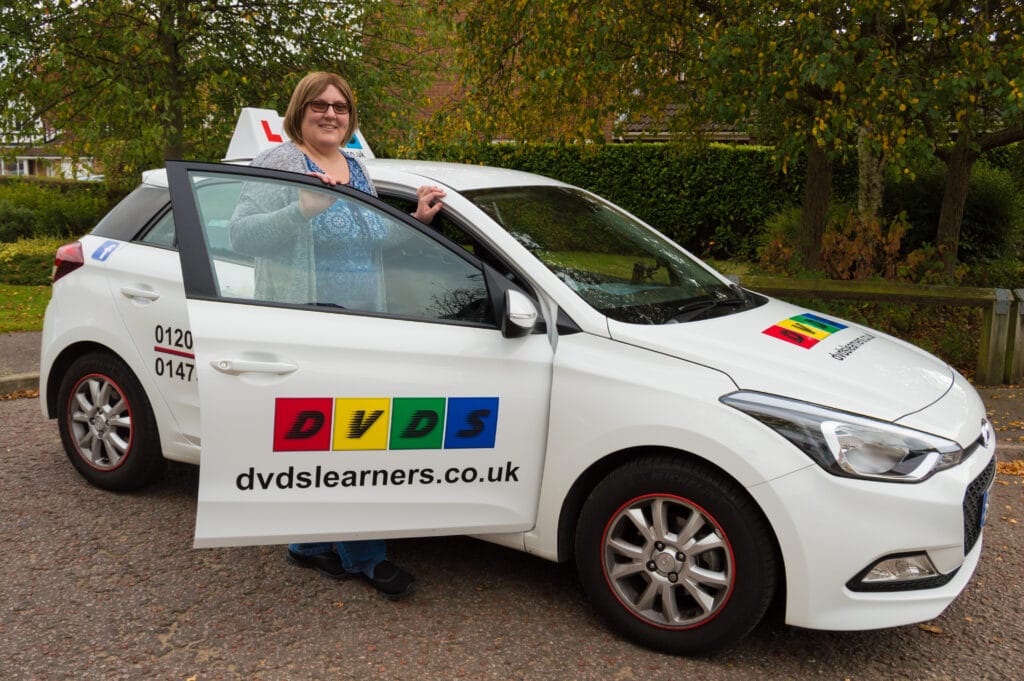 Caroline
Hyundai I20 – (manual)
I can testify to the quality of DVDS expertise! I started training with DVDS to be an instructor in late 2015 and since joining the instructor team in 2016 I have enjoyed training new drivers to test pass success! Previously I have worked in schools and trained in person-centered counselling, so I am really pleased to have found a career I love which allows all my previous skills and qualities to come together. Learners can feel assured that I am easy to get along with and happy in my work! Let's get on the road!
Simon
Citroen C3 – (manual)
"My name is Simon, I have been a driving instructor in Colchester and the surrounding areas since 1987. I have a vast amount of experience with both novice & nervous drivers, through to those who hold international licences & need to pass their UK driving test. I am a calm & patient instructor who will endeavour to get the very best from every individual I teach.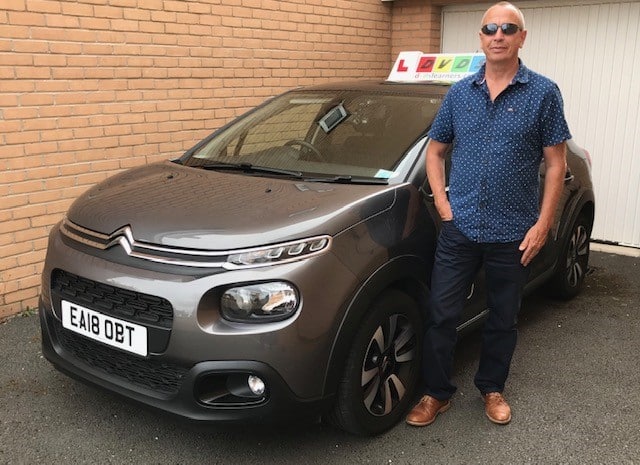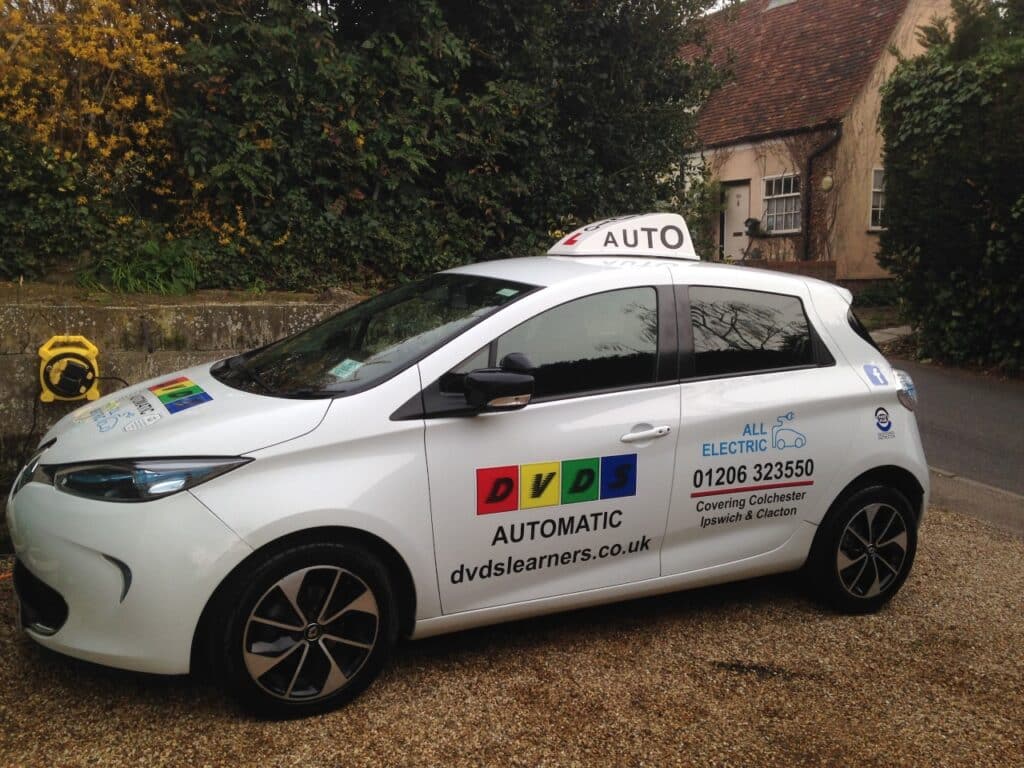 Garry
Renault Zoe – All Electric (automatic)
I qualified as an approved driving instructor in 2000 with DVDS. I used to teach in a manual car but for the last few years I've been teaching in an auto. I really enjoy the satisfaction when a student grasps the skills involved in becoming a safe and confident driver. I also enjoy teaching in Clacton, Colchester and Ipswich.
Richard
Citroen C4 Cactus – (manual)
"Hi, I qualified as an approved driving instructor (ADI) in 2004. I pride myself in having a very good pass rate due to my excellent teaching methods. I've also been a motorcyclist for many years which I believe gives me an advantage when teaching students to deal with difficult situations. There's nothing better than seeing a student achieve a pass on their driving test.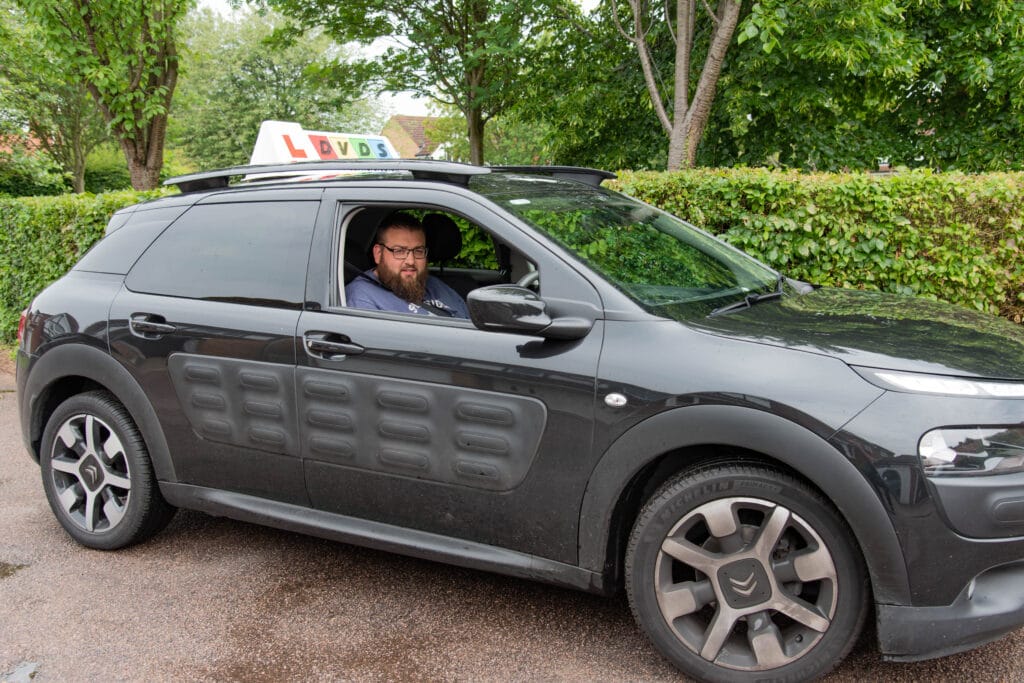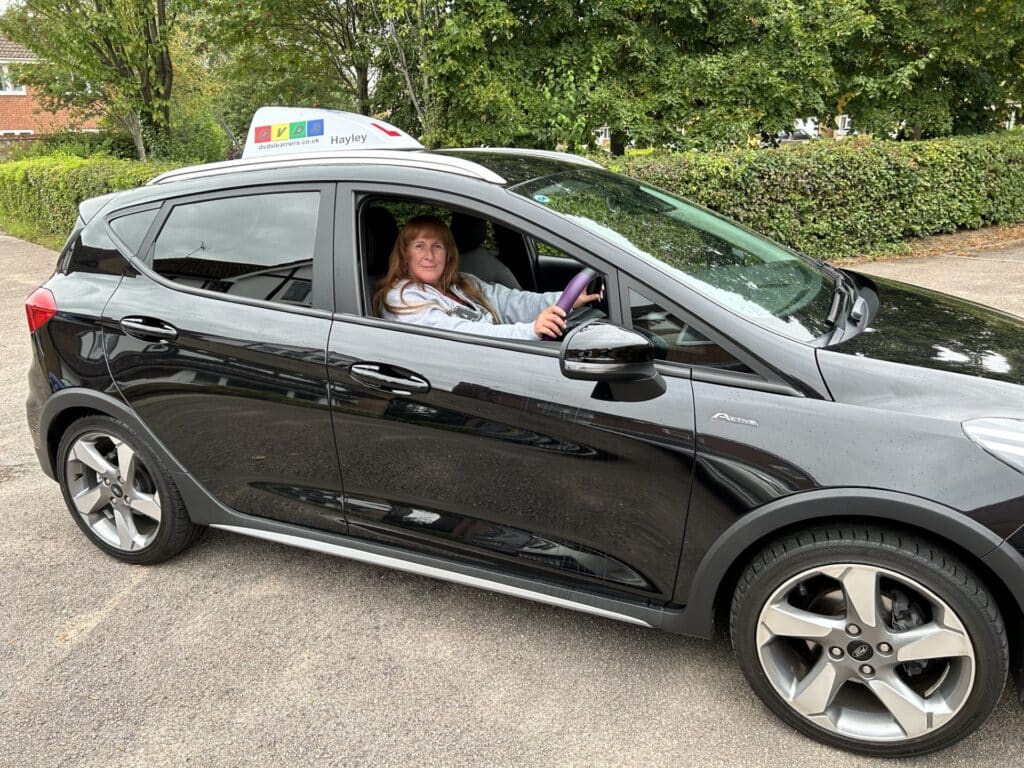 Hayley
Ford Fiesta – (manual)
After a year away from teaching in 2022, I decided to return. I have been teaching people to drive since 2011. My lessons are tailored to individual needs. You will find a relaxed, friendly environment in the car, and I have lots of patience for those who are nervous or anxious. I am confident and like to transfer this to students who need it. I also enjoy transferring my knowledge and like to know when students pass a practical test, they will be safe on today's roads.
Anna
Hyundai I10 – (manual)
I have lived in Colchester for 25 years. I am positive and friendly and have many years of coaching and training experience.
I would like my learners to enjoy driving whilst being safe, knowledgeable, and confident.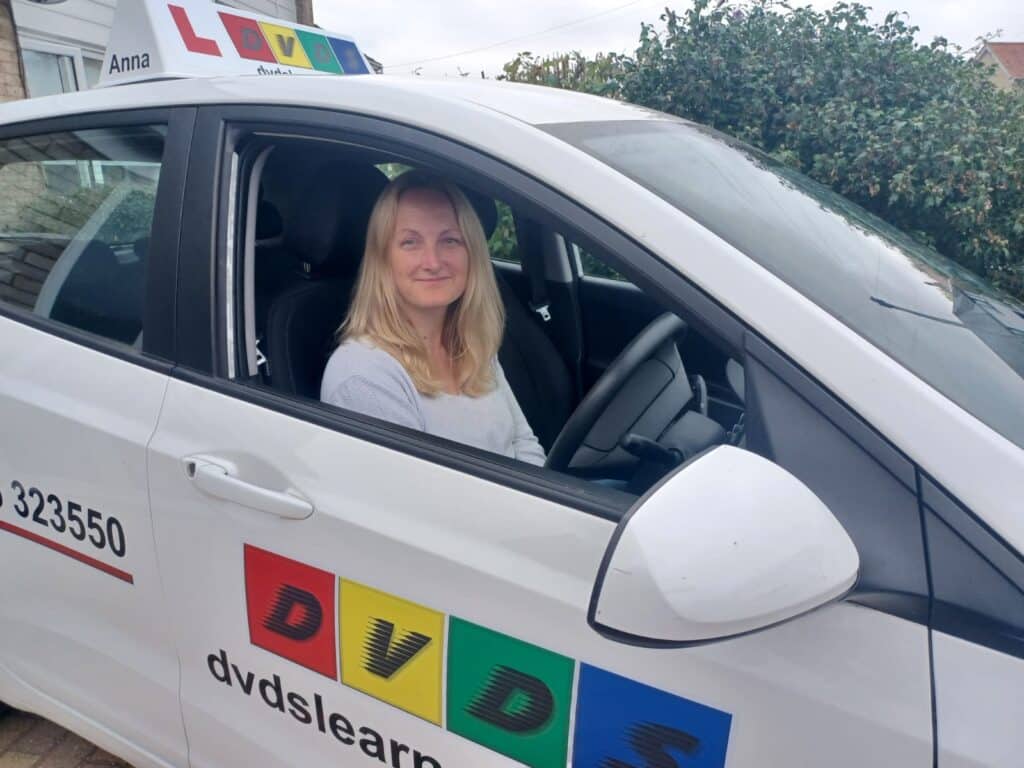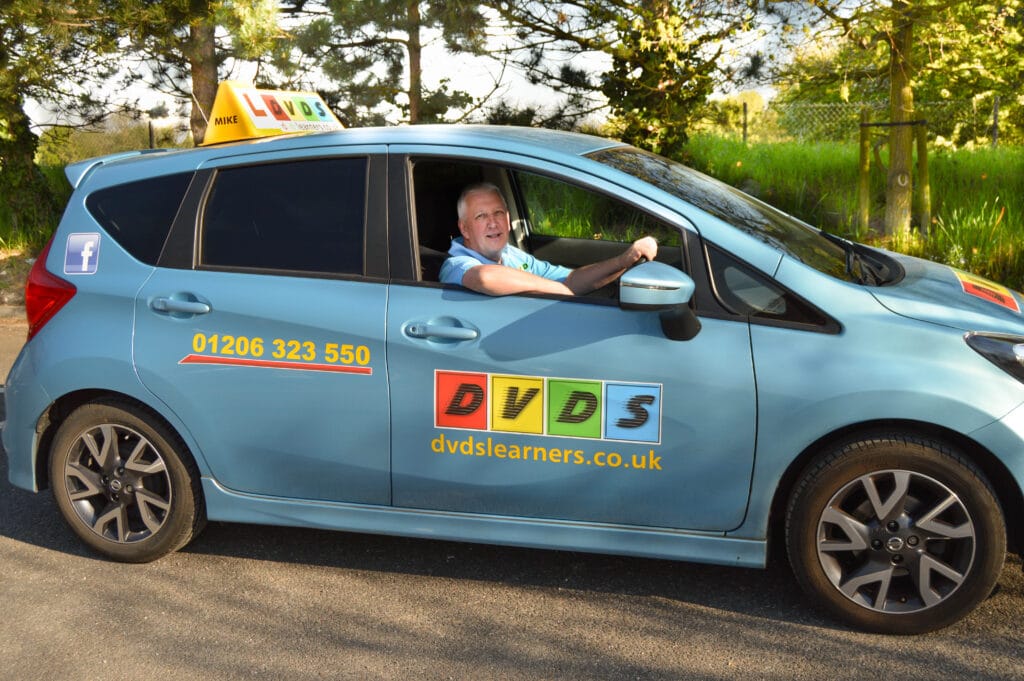 Mike
Nissan – (manual)
"I qualified as a driving instructor with Kieran in 1997 and joined DVDS two years later. I pride myself in giving clear and easy to understand instructions which I believe leads to high quality tuition. After teaching now for over 25 years I still really enjoy every part of the job".