driving lessons with dvds
Your key to safe driving
Why choose us for your driving lessons in Colchester, Ipswich and Clacton?
When you decide to have driving lessons in Colchester, Ipswich and Clacton it's important to choose the right driving school. At Dedham Vale Driving School we have many driving instructors who are experienced and have taught people to drive in these areas for many years. They are all DBS checked and are fully qualified Approved Driving Instructors. (DSA ADI).
We offer instructor training in Colchester and Clacton. You will NOT be asked to sign any contracts before, during or once you have qualified as an Approved Driving Instructor (ADI)
Weekly Driving Lessons
Weekly driving lessons are a great way of learning to drive. Our driving instructors offer hourly driving lessons, one and a half or two hour blocks.
Alternatively, you may wish to increase the number of driving lessons per week. You will receive high quality driving instruction on a one to one basis.
During your driving lessons in Colchester, Ipswich and Clacton your instructor will usually perform at least one mock test. This will make sure you are fully prepared and therefore give you the best chance of passing your driving test 1st time.
Intensive Driving Courses In Colchester and Clacton
An intensive driving course doesn't suit everyone because of the short timescale involved. Some people may find it overwhelming thinking that in just a few days they will be taking a driving test. For this reason, your instructor will take you out for a two hour assessment in Colchester. During the assessment, the driving instructor will advise you on the number of hours you will need to reach test standard and also your suitability for an intensive driving course.
Areas we cover around Ipswich
Caroline and John cover a wide area of Suffolk. They pick up and drop off students from home as well as Suffolk One, The Royal Hospital School, The Ipswich High School and Ipswich University.
They both cover North Essex too including the Dedham, Manningtree areas and of course Colchester.
Please call or email us if you are unsure whether we cover your location.
Recent Passes!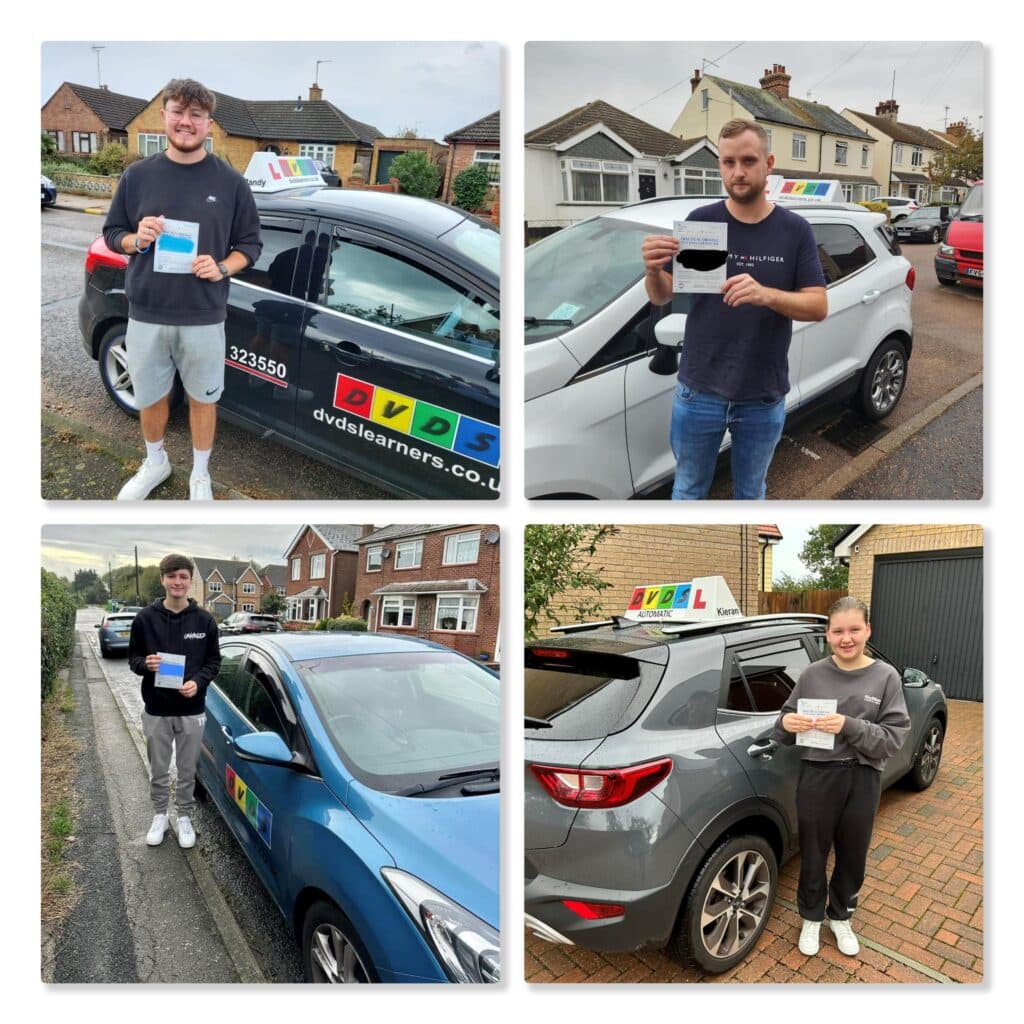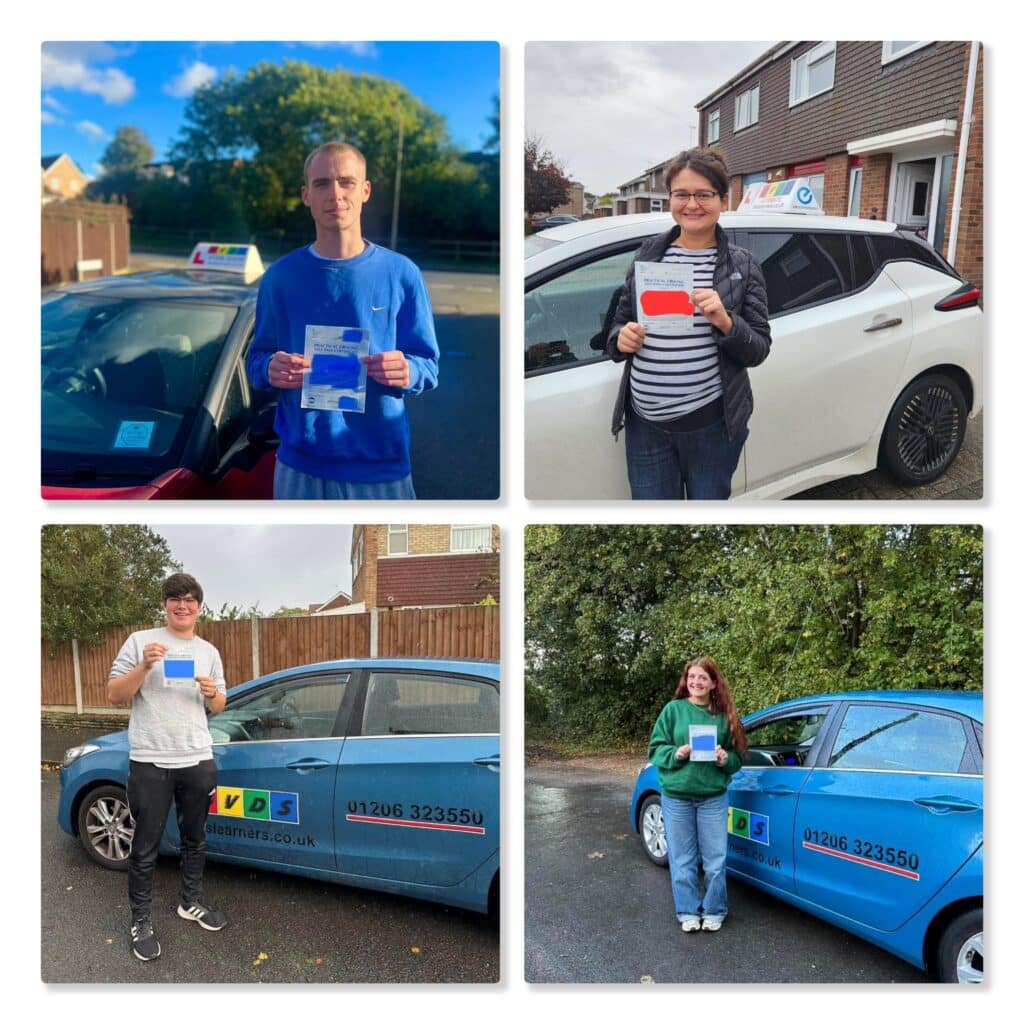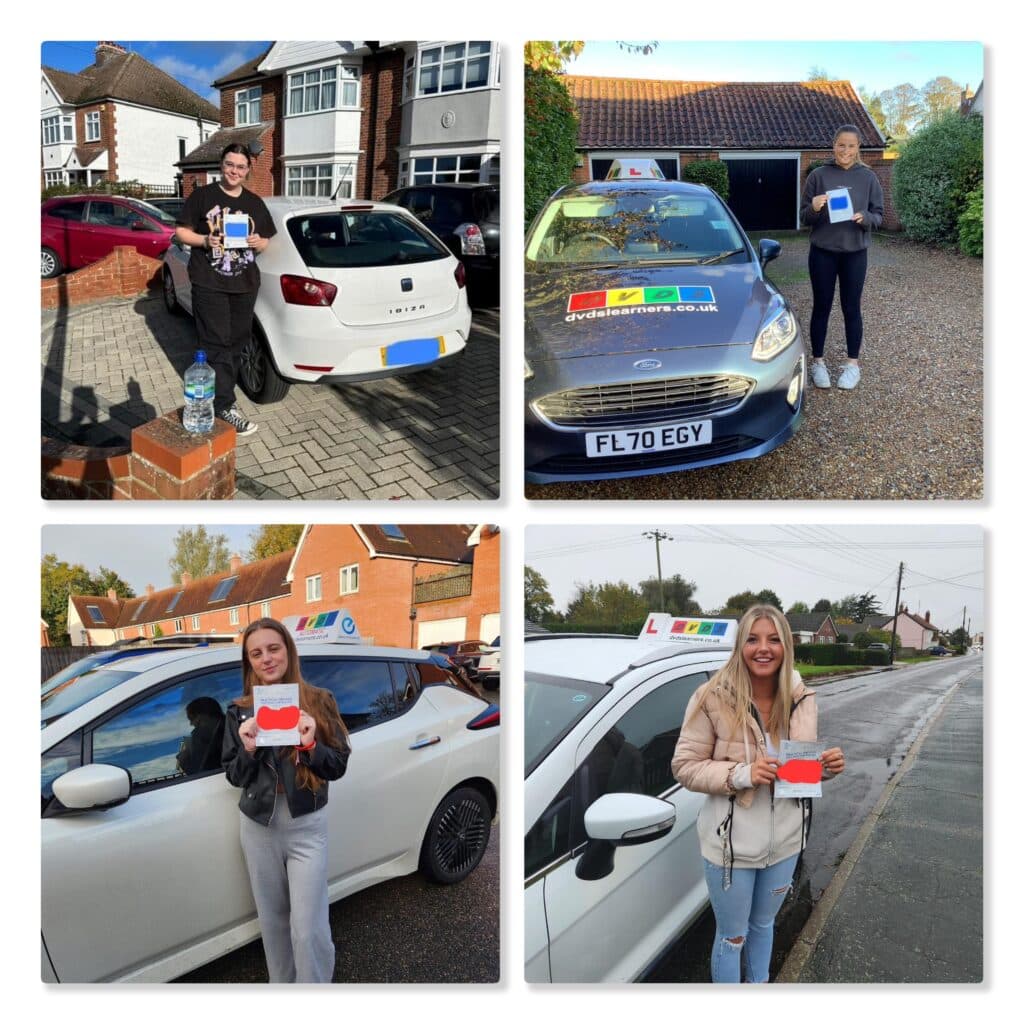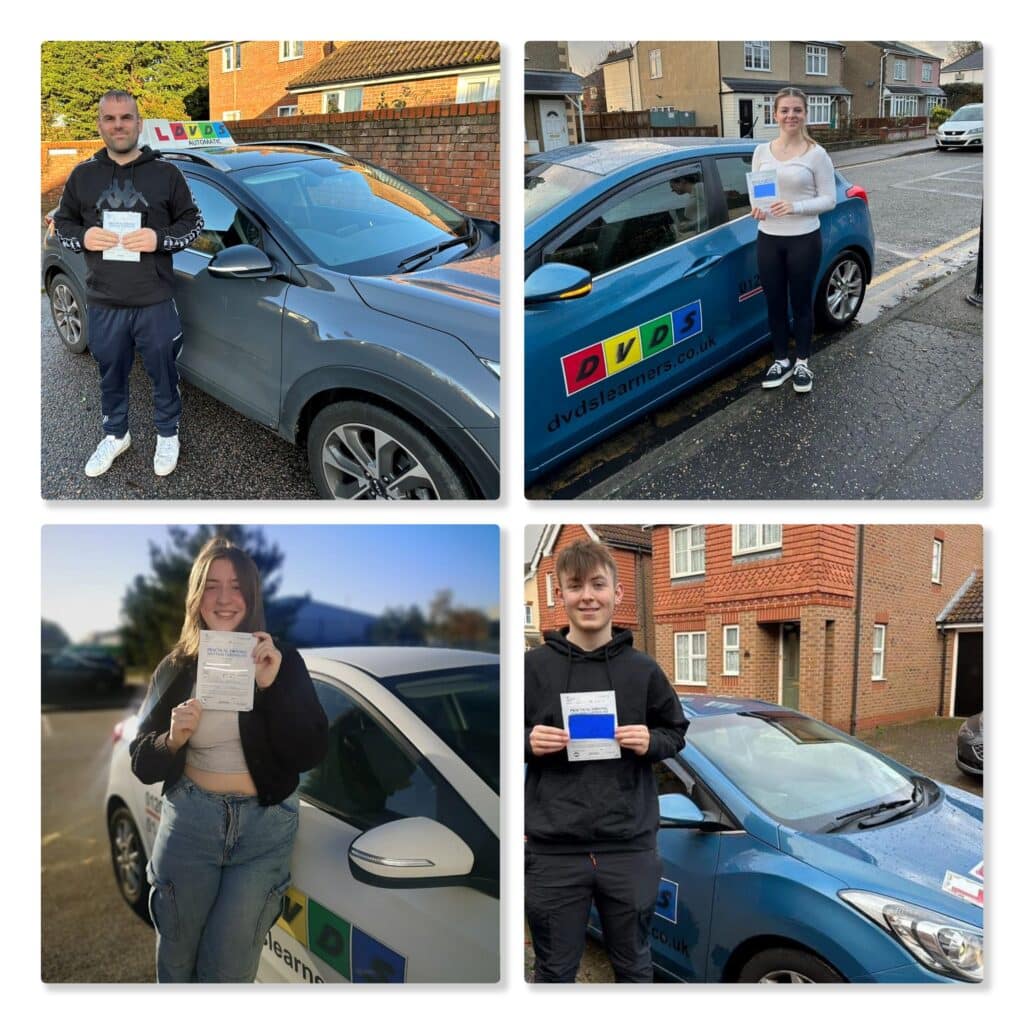 The Best Experience Ever
Gary is a fantastic instructor! Very clear and calm. I had failed one test previously with another instructor and was quite a nervous driver but I ended up passing with Garry with no faults!! Thank you!.

I am so happy with DVDS. Mandy my instructor was amazing. I cannot be happier, she communicated with me amazingly. Was very calm, patient and understanding with me through out all my lesson. Wouldn't have been able to pass first time without her! 10/10 would recommend

I had a great driving experience with DVDS, I highly recommend it for new drivers. My instructor was Simon and he communicated really well and I always felt able ask questions without being judged. Simon was really helpful because he pointed out other people's mistakes so that I knew not to do that in the future. The timing of lessons was really flexible around school. Thank you for the help.